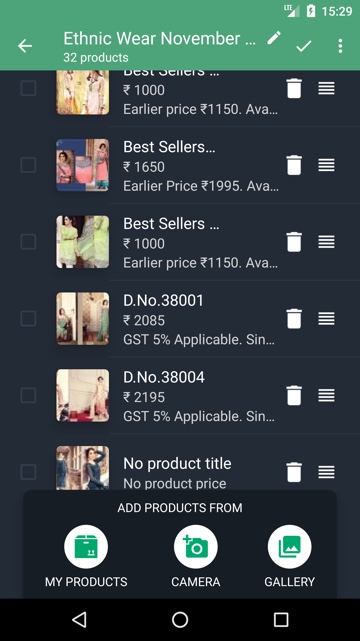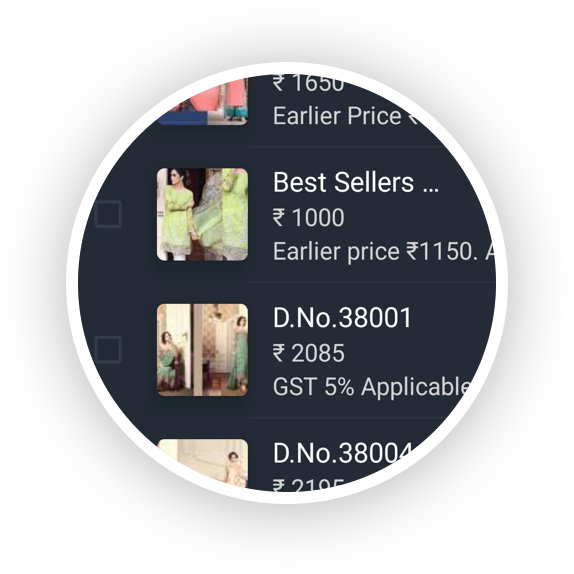 STEP 1
Select pictures from your phone, and add title, price and other details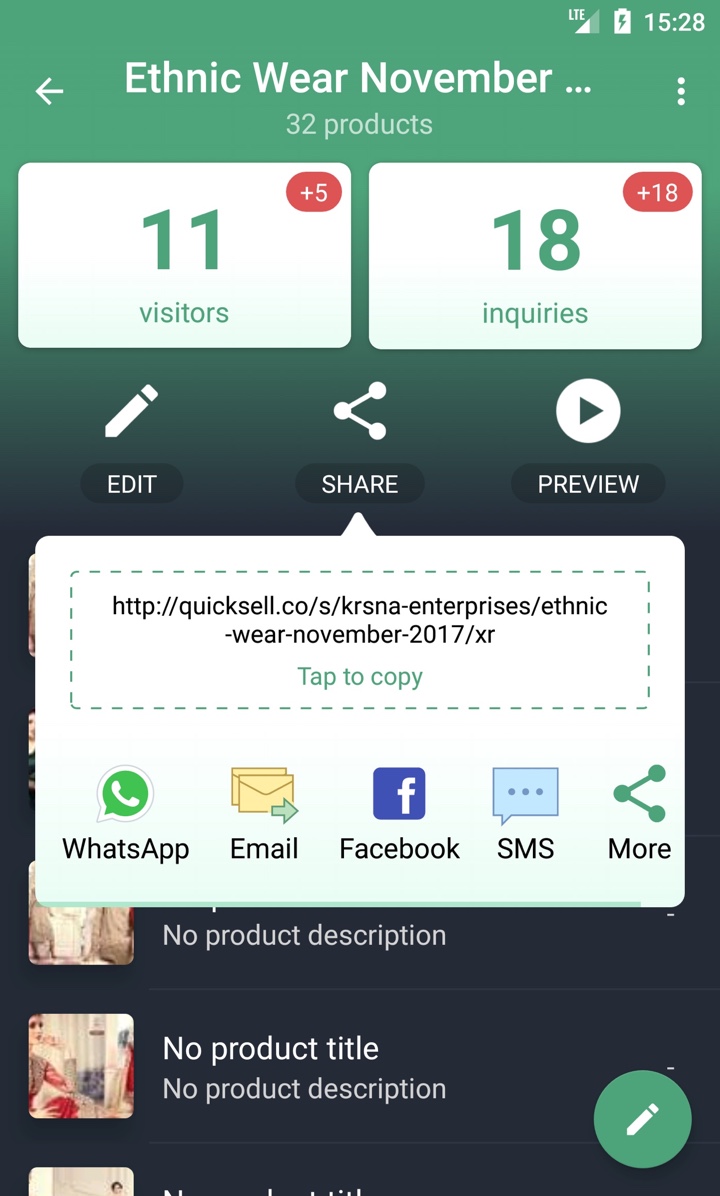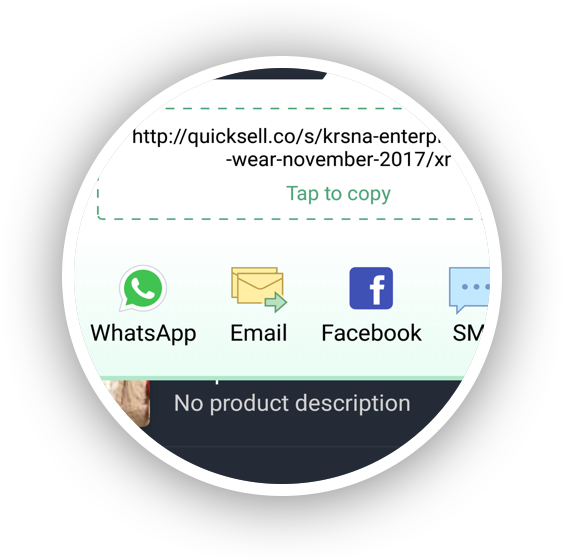 STEP 2
Share your catalogue on WhatsApp, Facebook, Email, SMS or any other medium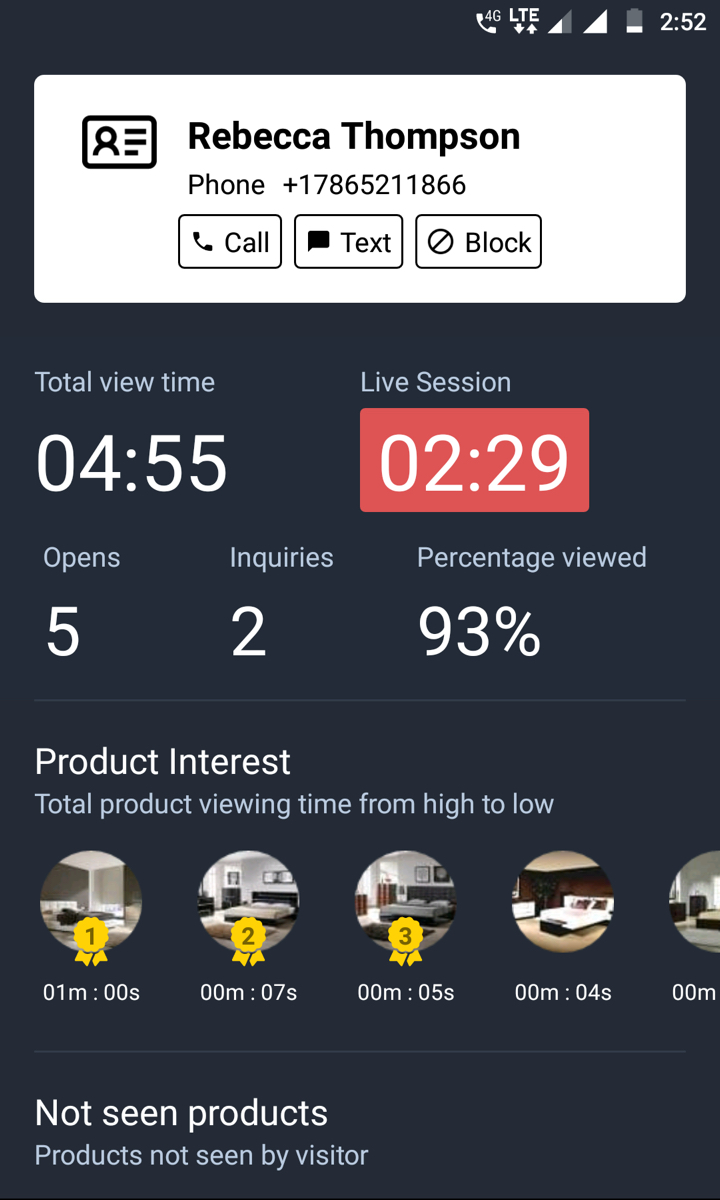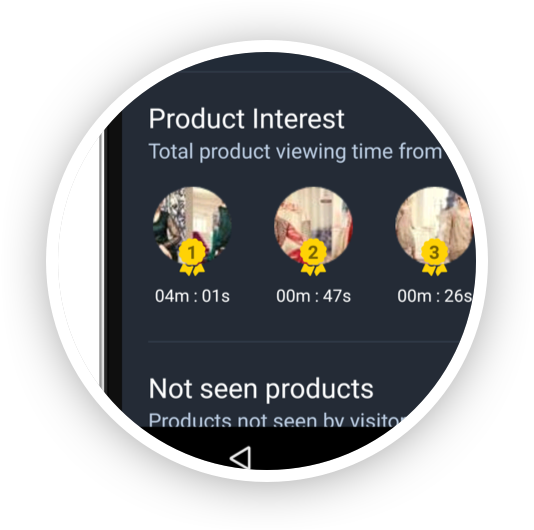 STEP 3
See live how much time your customer spent looking at each product and how long did they view you catalogue
3:15
Ethnic Wear November 2017
Last opened 2 minutes ago




14
16
+6
10
+2




10
10
+2
7
No one has opened your catalogue




4
0
0
Create unlimited folders of your products with details like title, price and description. Think of it like a mini inventory in your pocket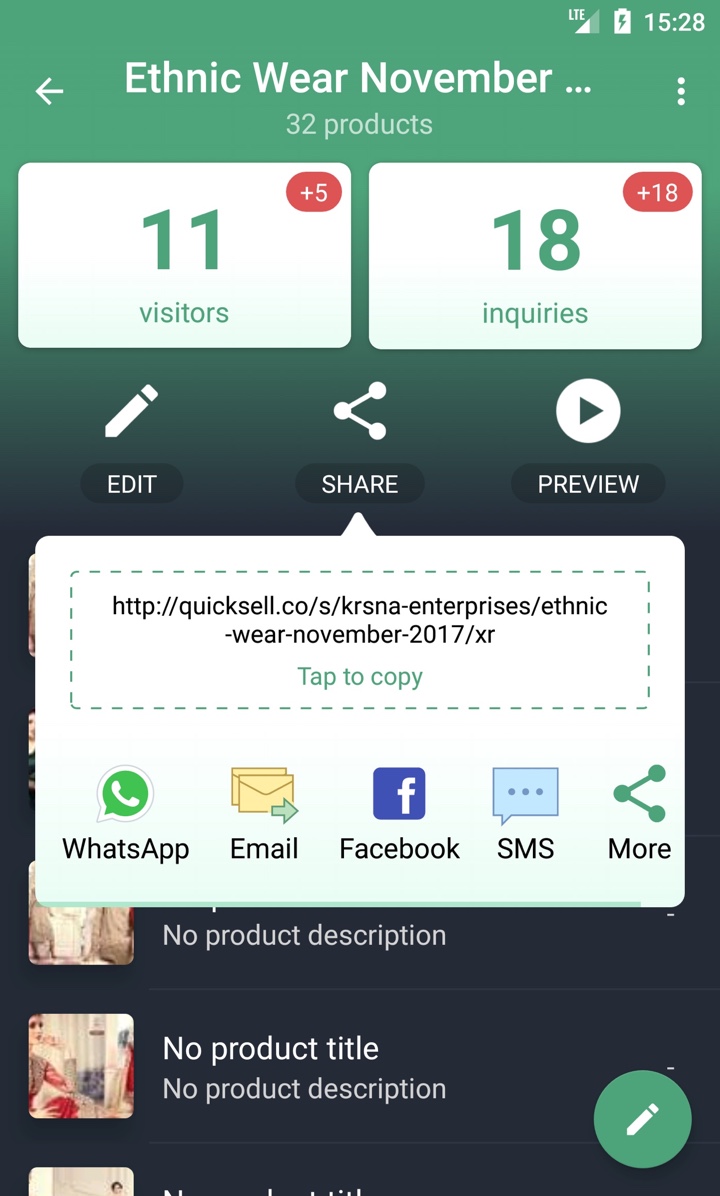 Share your products anytime, anywhere
Press a button to share your products with anyone on WhatsApp, Facebook, Email or SMS and receive inquiries directly in the app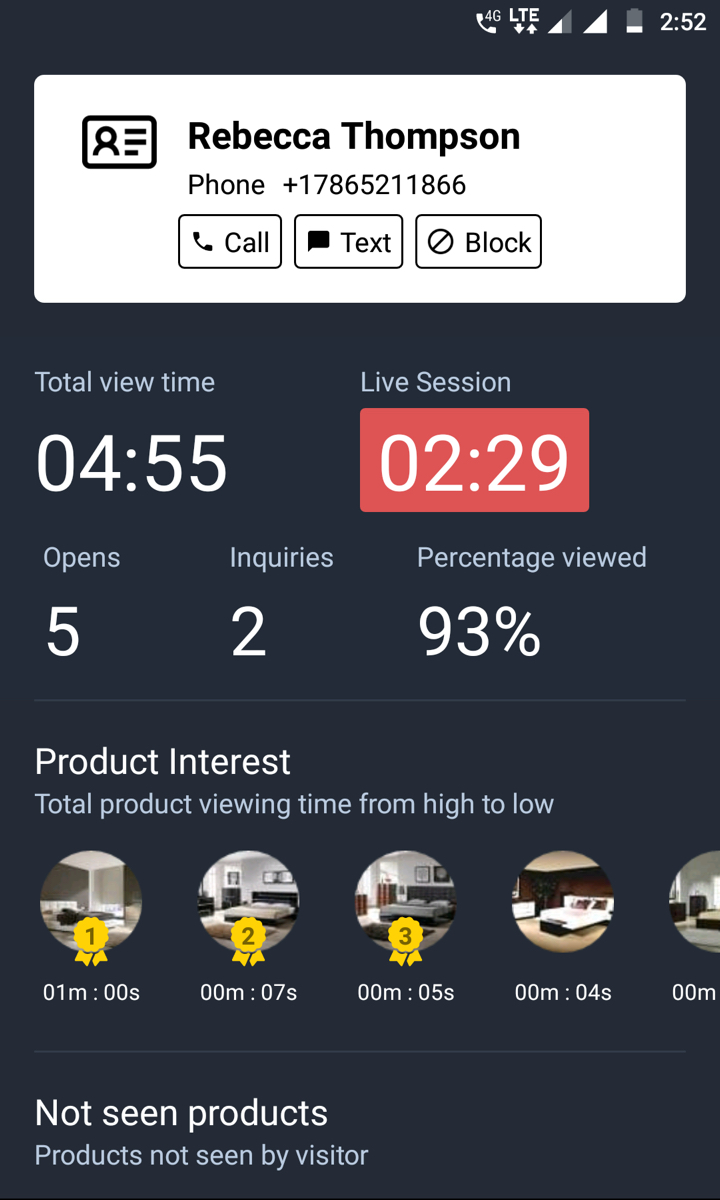 Know which products your customer is looking at most
Receive a notification whenever someone visits your catalogue, track which products they are looking at and know which products they haven't paid attention to
SETTINGS
Request customers to enter their phone number after viewing your catalogue for 15 seconds
Request customers to verify their phone numbers via OTP
Turn on/off notifications on a per catalogue level
INQUIRIES
Customers can send an inquiry message to each product in your catalogue
Quickly and easily reply to customer inquiries via WhatsApp
PRODUCTS
Upload as many products as you like
Share a single product image with product description directly on WhatsApp
Add additional pictures to your products to show off other colors or views
CATALOGUES
Create as many catalogues as you like. You can create a special catalogue for a customer or a generic catalogue for multiple customers
Add/remove products easily. Your customers will always see your latest updates even after you send your catalogue
Edit multiple products at once and save time
Easily share catalogue link on WhatsApp, Facebook, Email or SMS
VISITORS
Send your catalogue to one person or blast it to a large group.
Add/remove products easily. Your customers will always see your latest updates even after you send your catalogue
View total time your customer spent viewing each catalogue
Easily share catalogue link on WhatsApp, Facebook, Email or SMS
QuickSell saves atleast 25% of my time. I don't have to waste time uploading pictures and writing product details on WhatsApp anymore. I can share my collection with customers in seconds instead of minutes.
QuickSell has helped me track my customers and engage with them seamlessly. Their live analytics is an amazing feature.
Great product. Amazing app. One of the best built apps I've ever seen. With QuickSell, it has become so easy and so fast to talk to my customers. I can share my collections, see what my customers are interested in and respond to their inquiries so easily.